Celestron C9.25-XLT with dovetail Losmandy type and ESATTO 2"
Celestron
Celestron C9.25-XLT with dovetail Losmandy type, thanks to the particular optical design, is perfect for high resolution: even better with the ESATTO 2" robotic microfocuser which eliminates image shift and allows you to focus the telescope with extreme precision, even remotely.
Celestron C9.25-XLT

: main features

Celestron C9.25-XLT is a Schmidt-Cassegrain 235mm diameter f/10 telescope that, thanks to the special optical design different than the other SC by Celestron, allows you to have even better performance in the visual and in high resolution lunar and planetary imaging. In fact the primary has a longer focal length while the secondary has a lower magnification: in this way the flat field is improved and the optical aberrations are reduced. A telescope without uncompromising, dedicated to demanding users looking for versatile instrument. 3 years of warranty on the optical tube!
Celestron C9.25-XLT with dovetail Losmandy is a D:235mm F:2350mm f/10 Schmidt-Cassegrain telescope
ESATTO is the most advanced and affordable robotic microfocuser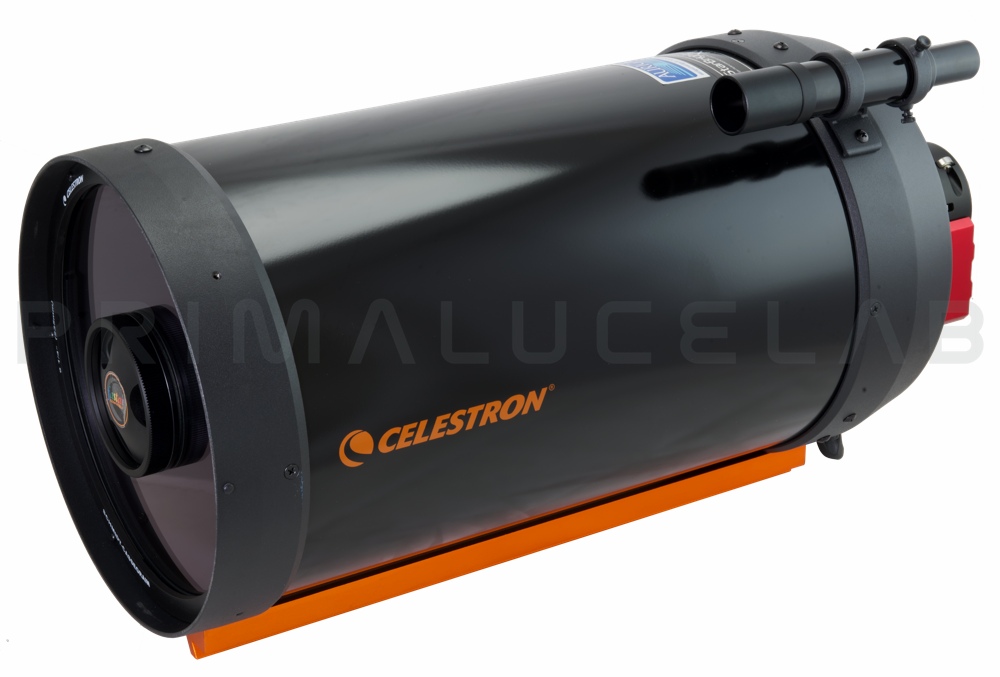 ESATTO

: the most advanced and affordable robotic microfocuser!

ESATTO is the new generation robotic focuser that you control by any Windows computer by connecting it to a USB port, or via WiFi by using ESATTO app on your smartphone or tablet with the Virtual HandPad! On the camera side, ESATTO has a M56x1 male thread to connect and manually rotate many cameras and accessories by adding the optional adapters with stop rings. The 2" version of the ESATTO 2" has a depth of 67mm, it has 15mm of focuser tube travel, a 5kg payload capacity and an incredible resolution of 0,04 micron per step (and this is why we call it ESATTO)! And you can also expand ESATTO features by adding the ARCO robotic camera rotator!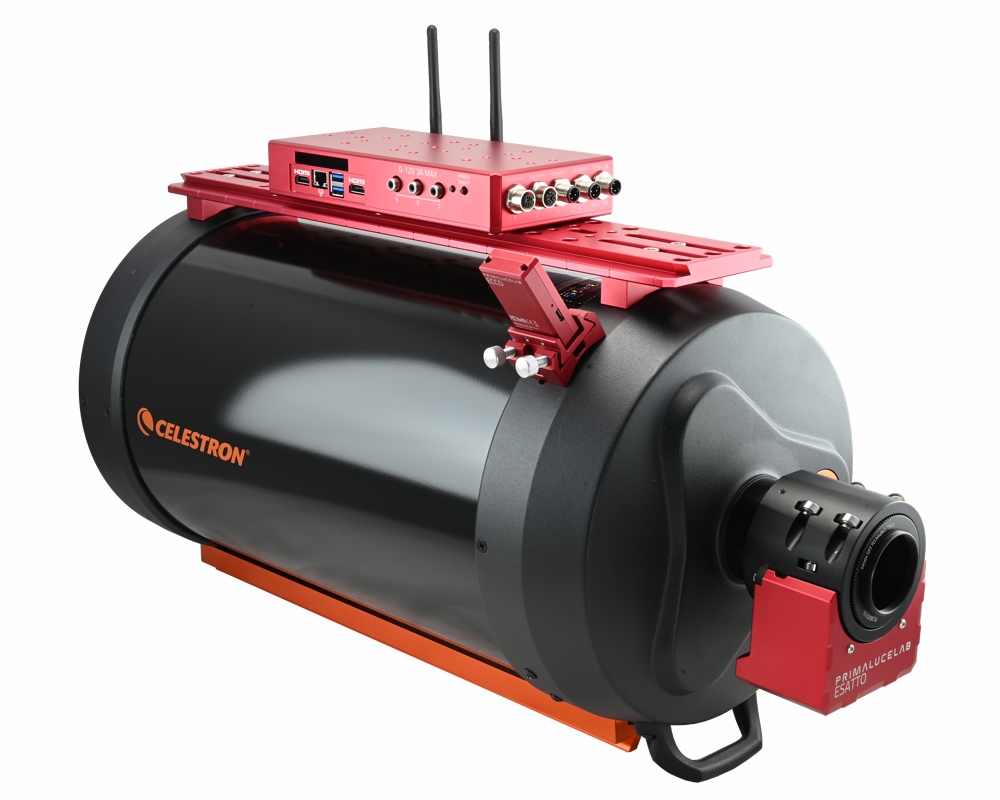 Celestron C9.25-XLT with dovetail Losmandy type and ESATTO 2" and the following optional accessories: Losmandy style 495mm PLUS dovetail bar (above the tube), EAGLE installed in parallel (above the telescope) and ECCO environmental module.
The

Celestron C9.25-XLT

for deep-sky imaging

This special version of the Celestron C9.25 with ESATTO 2" is the ideal telescope for planetary imaging even in high resolution. Thanks to the optional focal reducer, its focal length can be reduced to f/6.3 making it very good also for deep-sky astrophotography. This optic it's also Fastar compatible, which allows the user to further reduce the focal length to f / 2 (for photographic use only), so you can take pictures with very short exposure times, and in some cases autoguiding is not required. By adding EAGLE to the Celestron C9.25 telescope you can remotely control and power any camera, mount and accessory for astrophotography, using any of the most advanced astronomical software for Windows (you can install in the EAGLE the software you prefer) and converting your Celestron C9.25 into the most advanced robotic telescope.
Celestron C9.25-XLT with dovetail Losmandy type and ESATTO 2":
scope of delivery
- Celestron C9.25-XLT optical tube
- ESATTO 2" robotic microfocuser
- Adapter ESATTO 2" for telescopes with SC thread
- Eyepiece Plossl 25mm 81x (31,8mm barrel)
- 50,8mm and 31,8mm visual-back
- 90° 31,8mm mirror diagonal
- Finderscope 6x30 with support
- Dovetail plate Vixen type
Hard/soft case

No

Support rings

No

Diameter (mm)

235mm

Focuser

ESATTO

Optical Tube

Alluminio

Focal Length (mm)

2350mm

Optics

Primario e secondario sferici, con lastra correttrice

Obstruction

36%

Weight

10kg

Eyepiece holder

No

Focal Ratio

f/10

Optical Design

Schmidt-Cassegrain

Field flattener/corrector

Non incluso (opzionale)

Tube diameter

272mm