EAGLE CORE complete kit for DSLRand mirrorless astrophotography
If you own a Canon or Nikon DSLR or mirrorless camera, and you want to do astrophotography of nebulas, galaxies and star clusters with your photo lenses, this EAGLE CORE kit has all you need to record great pictures in an easy and quick way!
Availability
: Not available
If you pay by bank transfer 1.404,11 €
It includes the EAGLE CORE wireless control unit, the SkyWatcher EQ5 SynScan computerized equatorial mount, and all the accessories to quickly and easily capture astronomy pictures with a compact and portable instrument. Using your iOS/Android smartphone or tablet, you can see the picture in real time, modify your camera settings (check the list of compatible cameras on the EAGLE CORE page), control images capture and perform autoguide, everything via WiFi: this way you can easily capture great pictures of the Universe!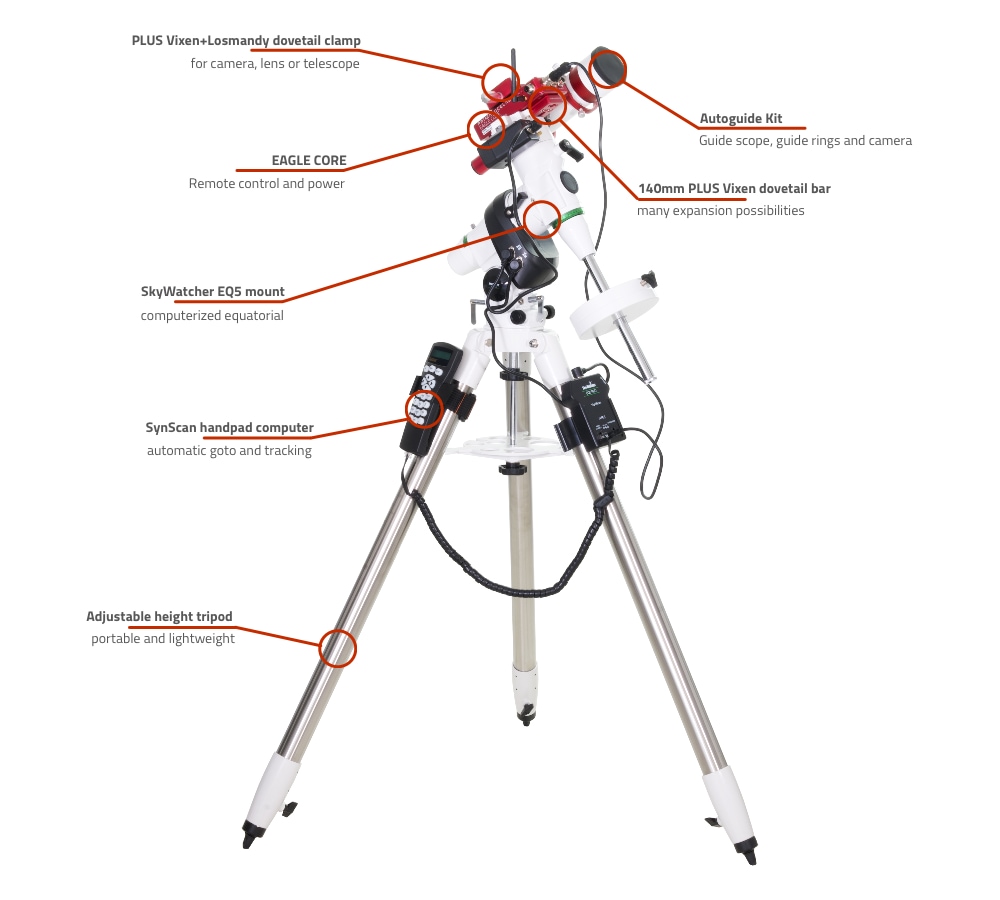 EAGLE CORE on SkyWatcher EQ5 SynScan mount: on the left with Canon EOS DSLR and telephoto lens; on the right with Nikon DSLR and telephoto lens (camera, photo lens and 90mm PLUS Vixen type dovetail bar not included in the EAGLE CORE astrophotography kit)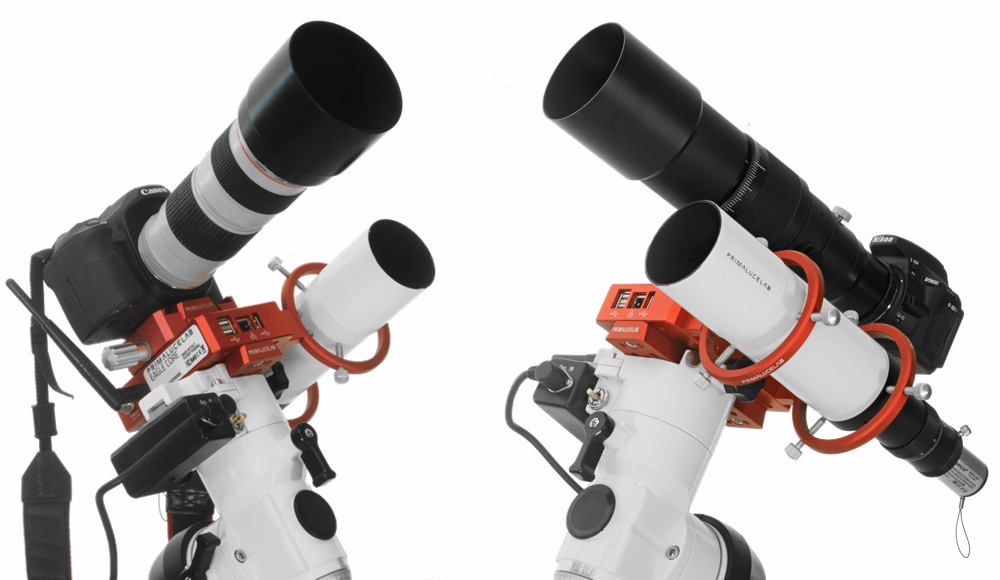 Portability

High

Montatura

German computerized

Peso (Kg)

17

Database oggetti

42000