QHYCCD QHY410C color camera
The QHY410C cooled camera uses Sony's IMX410 back-illuminated full frame color sensor that is used in the Nikon Z6 and Sony A7III. In addition to the advantages of BSI, the IMX410 also has large 6 um pixels giving for an increased sensitivity of weak objects in low light: for this reason this camera is the most sensitive full frame color model for astrophotography with Sony sensor.
If you pay by bank transfer 3.176,35 €
High Full Well Capacity:
High Dynamic Range
One benefit of the back-illuminated CMOS structure is improved full well capacity. This is particularly helpful for sensors with small pixels. When back-illumination is combined with somewhat larger pixels, the full well capacity and cynamic range are improved dramatically. The QHY410C has a full well capacity of 120k electrons! With its low read noise this produces a dynamic range greater than 17,000:1 or more than 14 STOPS. Moreover, the dynamic range remains fairly uniform even at higher gain settings.
Low Read Noise
The QHY410C is capable of only 1.1 electron of read noise at high gain and fast readout speed. One electron of read noise means the camera can achieve a SNR>3 at only 3 to 4 photons. This is perfect performance when conditions are photon limited, i.e., short exposures, narrow band imaging, etc., making this large area sensor ideal for sky surveys and time domain astronomy.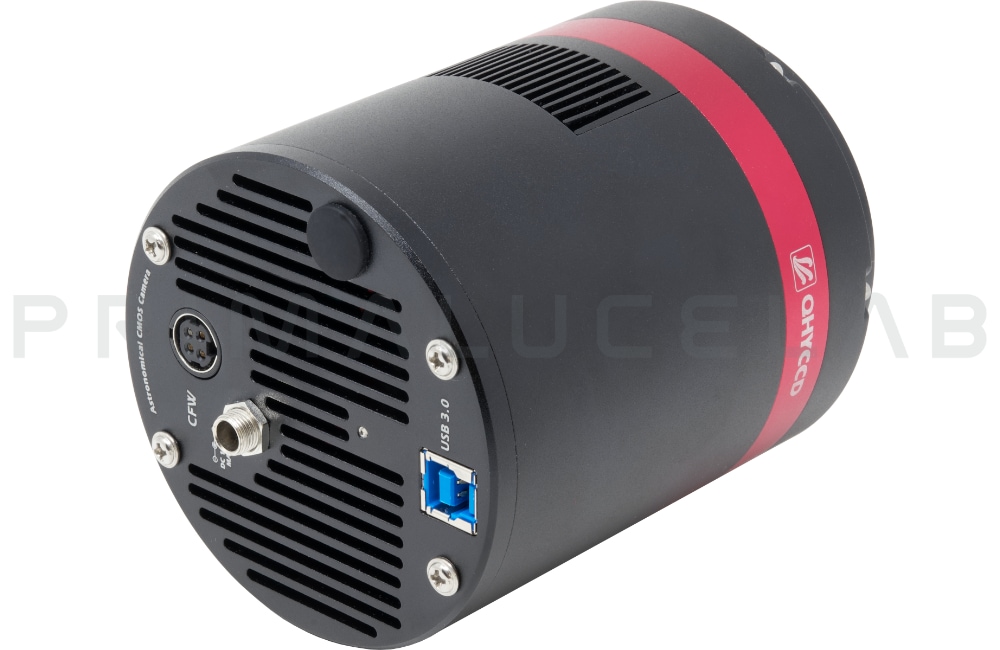 Back-Illuminated
Sony's Exmor R back-illuminated technology produces sensors that Sony estimates are twice as sensitive as similar front illuminated sensors. QHYCCD tests have borne out this claim. Additionally, Sony sensors are well known for their low dark current. QHYCCD's proprietary thermal noise reduction technology and the QHY40C's dual-stage regulated thermoelectric cooling further reduce dark current to extremely low levels for clean, long duration exposures when required.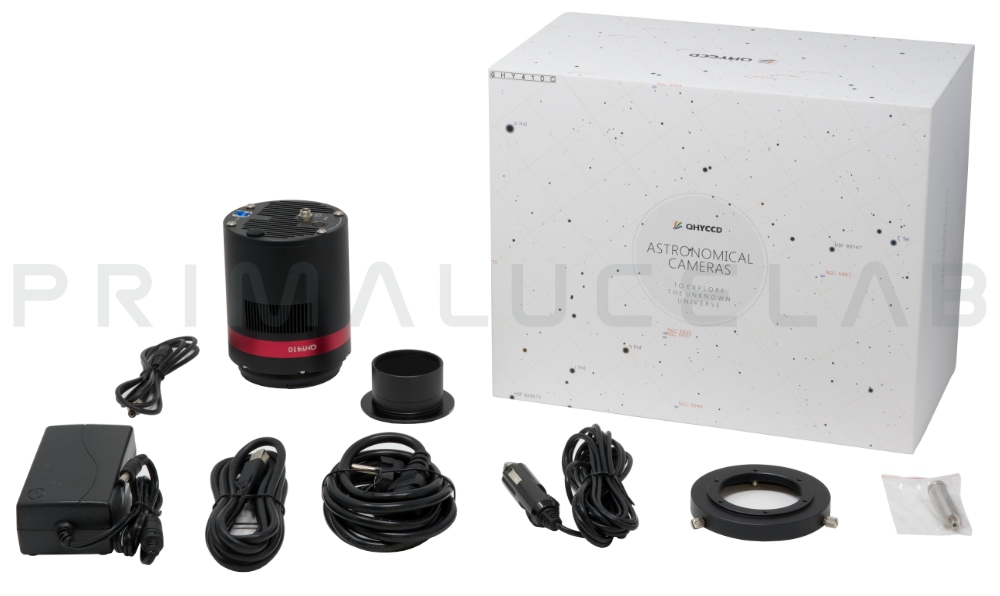 QHYCCD QHY410C color camera:

scope of delivery
- QHYCCD QHY410C color camera
- 50,8mm adapter
- USB 3.0 cable
- 12V power cable with cigarette plug
- 12V power unit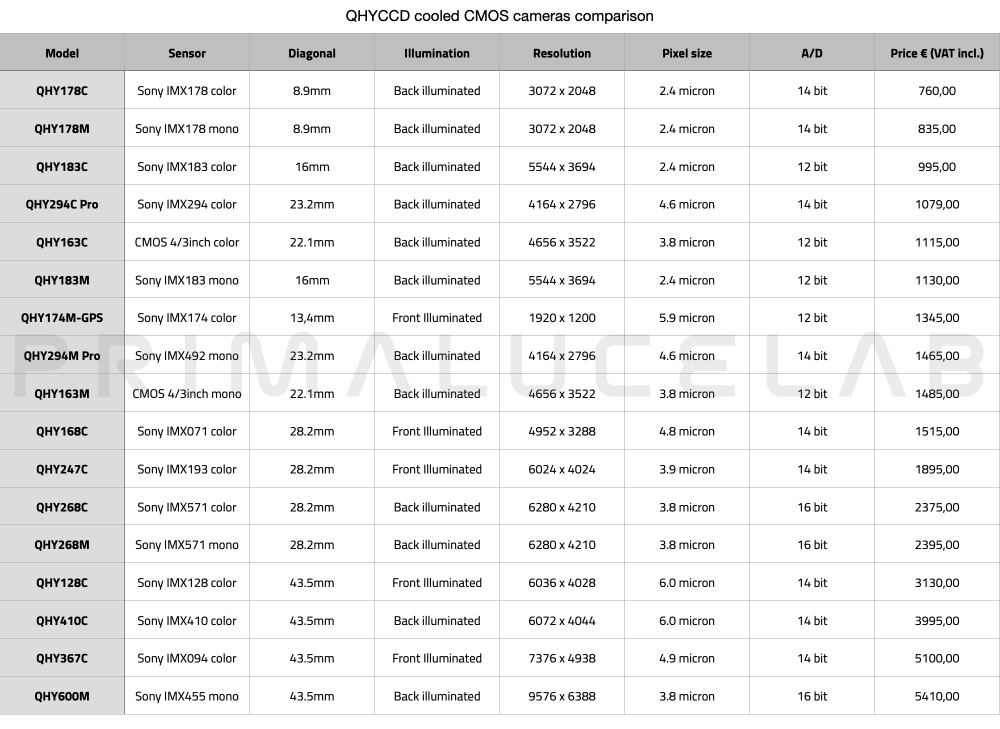 In this table we have summarized main features of QHYCCD's cooled CMOS cameras to allow you to easily compare and choose the best one based on your telescope.

Power requirements

External 12V 3A

Porta autoguida ST4

No

Type

Camera CMOS raffreddata

Peso (gr)

785g

Backfocus (mm)

18mm

Telescope interface

Filetto 54 femmina (54x0,75)

A/D converter

14 bit

Sensor diagonal (mm)

43.5

Sensor dimensions (mm)

36 x 24mm

Connection to PC

USB 3.0

Pixels dimensions (µm)

6

Cooling

-35°C rispetto a T ambientale

Resolution

6072 x 4044

Readout Noise (e-)

[email protected] gain. [email protected] gain

Sensor

Color
IMX410